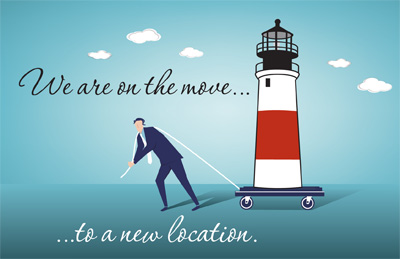 December 14, 2015 will mark our first day in our new Pantops location.
I have wanted to buy an office building for a couple of years. When the 2800 square foot building at 304 Hickman Road came on the market in late summer, it was (like Mary Poppins) practically perfect in every way.  Renovations were completed on schedule (thanks to Jamie Gibson and his team at Gibson/Magerfield) and we moved our furniture and files over the weekend.
I want to compliment David Marotta for his 2014 article Should a Business Buy Its Own Building?  which helped sharpen my thinking on whether to buy or continue to rent.
I created a limited liability company to own the building and gave it the name Ora et Labora LLC. For as was written long ago, "except the Lord keep the city, the watchman waketh but in vain."