Thomas Nolan has been recognized locally and statewide for his expertise in estate planning, Virginia probate, settling estates, and infant and adult adoptions.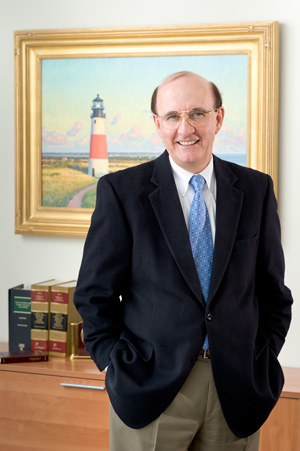 Tom is the founder and owner of Virginia Wills, Trusts & Estates, a Charlottesville law firm. He and his experienced staff provide legal services and advice related to estate planning, the probate system, the settling of estates, estate and gift taxation, and infant and adult adoptions. He has practiced law in Charlottesville since 1987. He can be reached at 434-817-4001.

Tom received his B.A. (1978) from the University of Virginia and his J.D. (1982) from the University of Virginia School of Law. He is a Fellow of the American College of Trust and Estate Counsel and a Fellow of the American Academy of Adoption Attorneys (recently rechristened "the Academy of Adoption and Assisted Reproduction Attorneys"). He has an AV rating from Martindale Hubbell.

Tom is a regular speaker at the Virginia Bar Association's Annual Advanced Estate Planning and Administration Seminar. His most recent presentation (May 2017) focused on Conflict of Interest Concerns for Estate Planning Attorneys. Tom is a former Chair of the Wills, Trusts & Estates Section of the Virginia Bar Association and he remains active on the Section's Legislative Committee.

You can often find Tom and his wife Jane on their Friday date-night at Bizou on Charlottesville's Downtown Mall. His daughter Grace works as an R.N. at the University of Virginia Hospital. His son John is a 2015 graduate of Mr. Jefferson's University.

Now that Tom Brady and the New England Patriots proved miracles still happen, Tom holds out hope that Hollywood will make a Superman movie worth watching.